Managed WiFi Solutions for Businesses
August 26, 2023
In the realm of business technology, effective management is non-negotiable. But when we talk about the linchpin of connectivity – your WiFi – the stakes soar even higher. After all, your entire business technology infrastructure hinges on this vital component. As the reliance on wireless connectivity intensifies, you might realize that the WiFi system you adopted a few years back struggles to keep pace with your expanding business. If you find yourself in this predicament, it's time to reach out to a dedicated managed WiFi solutions provider. Our team of experts specializes in transforming your WiFi ecosystem, providing valuable insights, optimizing network performance, and aligning your technology budget with your business objectives.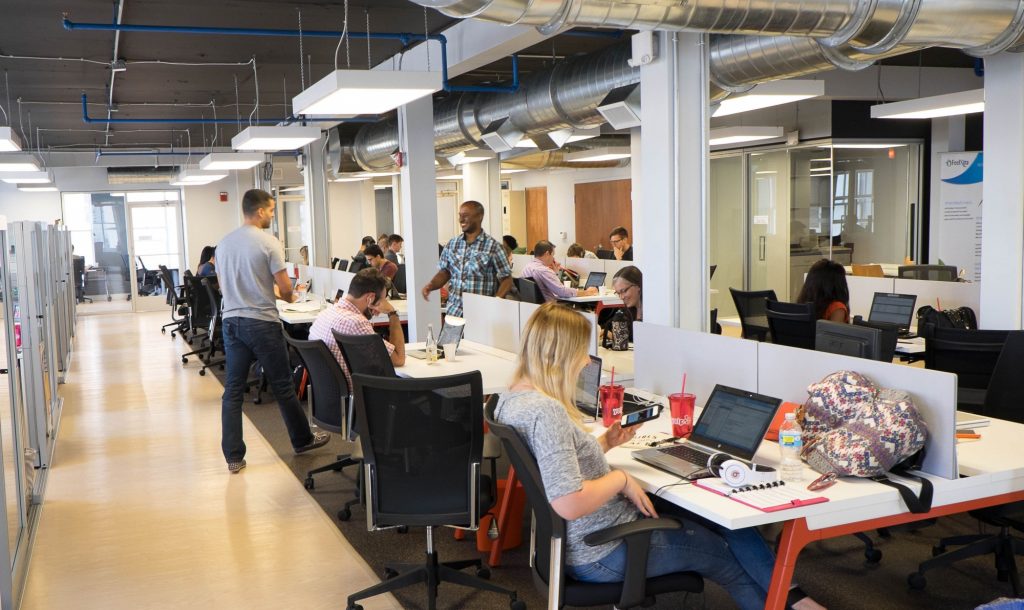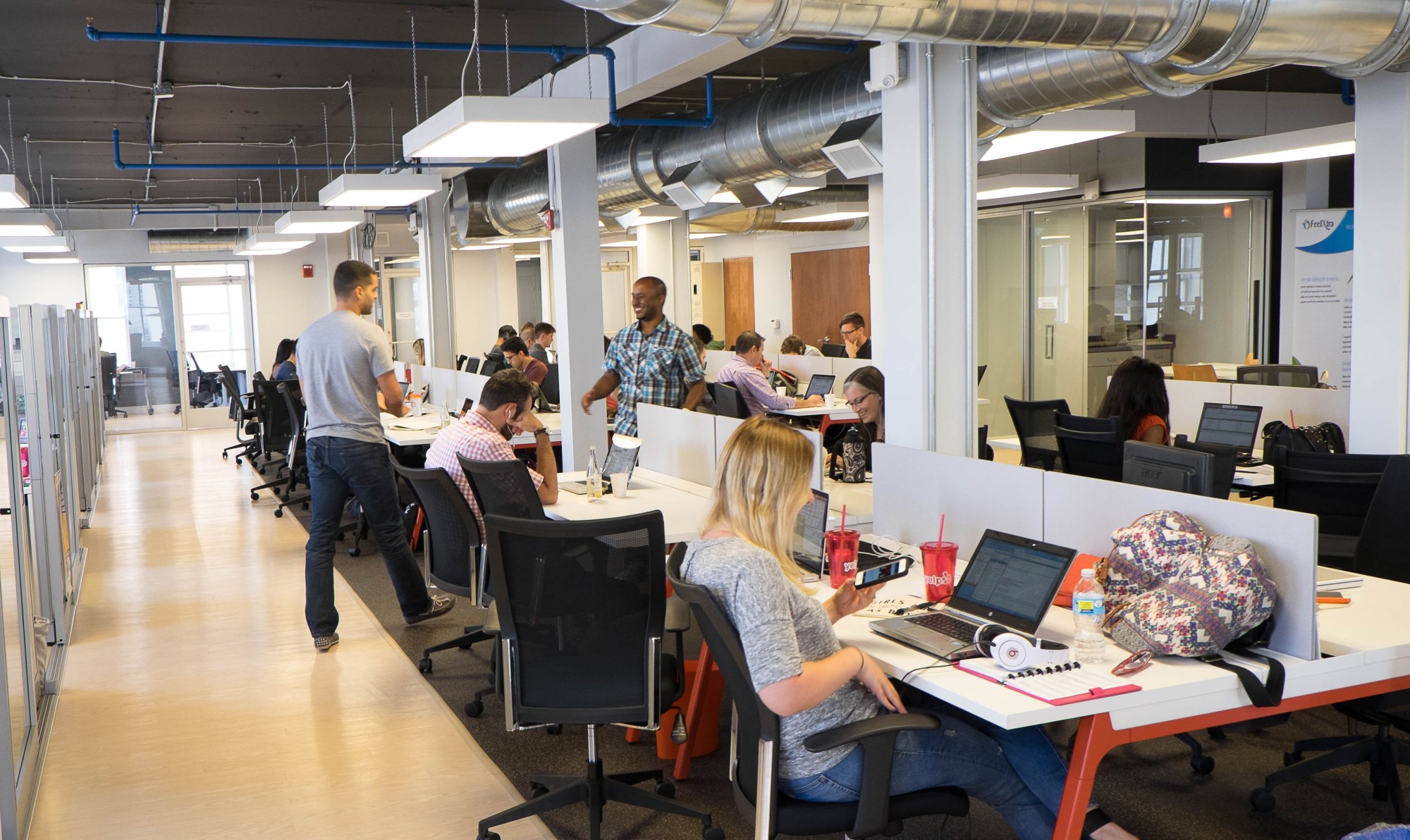 Why Managed WiFi Matters
Managed WiFi is not a luxury; it's an imperative for businesses. Our expertise at Made By WiFi encompasses enterprise-grade equipment and niche specialization, culminating in an all-encompassing solution that includes:
Network Design: A meticulous strategy tailored to your business needs.
RF Survey: A comprehensive survey to guarantee optimal signal coverage.
Specialized Configuration: Customized configuration for peak performance.
Custom Installation: Seamlessly integrating the solution into your infrastructure.
Remote Monitoring: Constant vigilance to ensure network health.
Phone & Onsite Support: Responsive assistance to resolve any issues.
Deciphering Managed WiFi Services
Similar to managed IT services that support your computing devices, managed WiFi services breathe life into your existing or new wireless networking equipment. Collaborating with a service provider empowers you to provide seamless wireless internet access to your employees, customers, and visitors across your premises. Our services cover comprehensive support for wireless access points, network controllers, switches, cabling, and other essential network components.
Is Managed WiFi Right for Your Business?
If your business operations are increasingly reliant on WiFi efficiency, and WiFi disruptions stall productivity, then managed WiFi services are your answer. You're not alone – WiFi stands as the primary medium for business internet connectivity. The surge in modern connectivity demands exerts pressure on outdated systems. Businesses ignoring managed services can find themselves grappling with malfunctioning technology, hampered productivity, and a downward spiral in revenue that's hard to escape.
Countless businesses either operate with entirely unmanaged WiFi setups or entrust WiFi management to inexperienced parties like traditional IT firms or internet service providers. Neither approach brings the caliber of experience, prompt response, or exceptional service that a dedicated managed WiFi provider, such as Made By WiFi, offers.
The financial benefits of managed WiFi services are palpable. Calculate the revenue loss during downtime caused by WiFi disruptions, multiplied by the frequency of such occurrences each month. Add the initial costs of equipment and hourly charges for WiFi issue resolutions. The sum of these expenses can quickly surpass the cumulative monthly fees of a managed provider. With us, costs remain predictable, technology stays current, and your WiFi functions without a hitch.
Industries Harnessing Managed WiFi Solutions
Virtually any business leveraging WiFi can reap rewards from managed WiFi services. Here are a few industries making the most of our services:
Real Estate: Centralized management and consistent billing for multi-dwelling units, elevating revenue potential.
Healthcare: Faster, reliable data access for medical professionals, with Bluetooth-enabled access points tracking staff movements.
Financial Institutions: Secure, swift WiFi connections for staff and clients, reducing wait times and enhancing service.
Hospitality: Secure guest connections and automatic billing, ensuring a seamless WiFi experience for patrons.
Tailoring Managed WiFi Plans to Fit Your Needs
Businesses differ widely in size, industry, culture, and location, dictating unique WiFi requirements. Recognizing this diversity, Made By WiFi doesn't offer a one-size-fits-all solution. We design managed WiFi services that align precisely with your technological and budgetary needs.
| | | | |
| --- | --- | --- | --- |
| | Silver | Gold | Platinum |
| Dedicated Account Manager | Yes | Yes | Yes |
| Unlimited Remote Support | Yes | Yes | Yes |
| Reactive Onsite Visits | Yes | Yes | Yes |
| Hardware & Software Inventory | Annual | Quarterly | Custom |
| SLA Response | | Yes | Yes |
| Automatic Remote Remediation | | Yes | Yes |
| Wireless Health Monitoring | | Yes | Yes |
| Service Agreement | | Yes | Yes |
| Equipment Lease | | | Yes |
Silver Plan:
Dedicated Account Manager
Unlimited Remote Support
Reactive Onsite Visits
Annual Hardware & Software Inventory
SLA Response
Automatic Remote Remediation
Gold Plan:
All Silver Plan features
Quarterly Hardware & Software Inventory
Wireless Health Monitoring
Service Agreement
Platinum Plan:
All Gold Plan features
Custom Hardware & Software Inventory
SLA Response
Mastering the WiFi Equipment Lifecycle
Technology evolves rapidly, as evidenced by the short lifespan of wireless systems. Today's cutting-edge equipment can be obsolete within years. To mitigate this challenge, consider adopting a managed WiFi solution. Transform WiFi equipment into an operational expense, alleviating the financial burden. Upgrades become seamless, ensuring your business always accesses top-tier technology.
Secure Managed WiFi for Business Success
Our managed WiFi solutions cater to all businesses, whether small offices or sprawling facilities. The benefits of managed WiFi encompass:
Predictable Costs: Transparent, contract-based rates without surprise fees.
Equipment Leasing: Transform WiFi into an operational expense, accessible to every business.
Annual Site Survey: Active site surveys for optimal signal placement, enhancing coverage.
Turnkey Management: Round-the-clock access to WiFi expertise optimizes operations.
Prioritized Response: SLA-based response times ensure swift issue resolution.
Insightful Data: Valuable insights gleaned from managed WiFi systems refine network management.
User Engagement: Enhance customer experience and loyalty through a branded splash page.
Advanced WiFi Network Management Services
Network management can be daunting without real-time visibility into network activity. Complex interfaces and technical jargon can confound those without WiFi expertise. A tech-savvy background doesn't necessarily translate to a comprehensive understanding of WiFi nuances. This is where a managed WiFi provider like Made By WiFi steps in. Our seasoned network engineers possess the knowledge to configure equipment for your specific needs, enabling you to leverage the full capabilities of your WiFi system.
Experience Seamless Connectivity with Managed WiFi Solutions
Industries and businesses of all scales can benefit immensely from managed solutions. At Made By WiFi, our services are customized to your precise needs, cementing a foundation for your sustained success. To explore how we can transform your WiFi ecosystem, contact our wireless experts today for a comprehensive consultation. Your WiFi journey starts here.