Managed WiFi Solutions for Businesses
April 20, 2018
All business technology needs proper management. This includes your WiFi. Scratch that. Especially your WiFi. After all, your other business technology depends on it. As devices become increasingly reliant on wireless connectivity, you may find that the WiFi system you purchased a few years ago is struggling to support your business as it scales. If this is the case, you may want to call a company specializing in managed WiFi solutions. Our managed WiFi experts can help you gain valuable insight into your network use, optimize your network for your company's continued success and mold your technology budget to align with your business needs.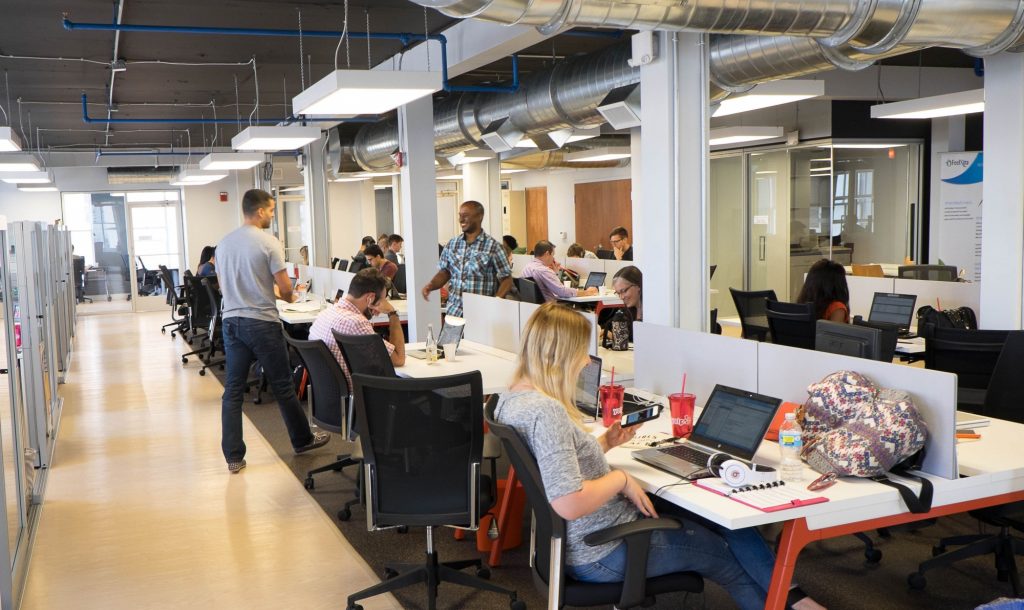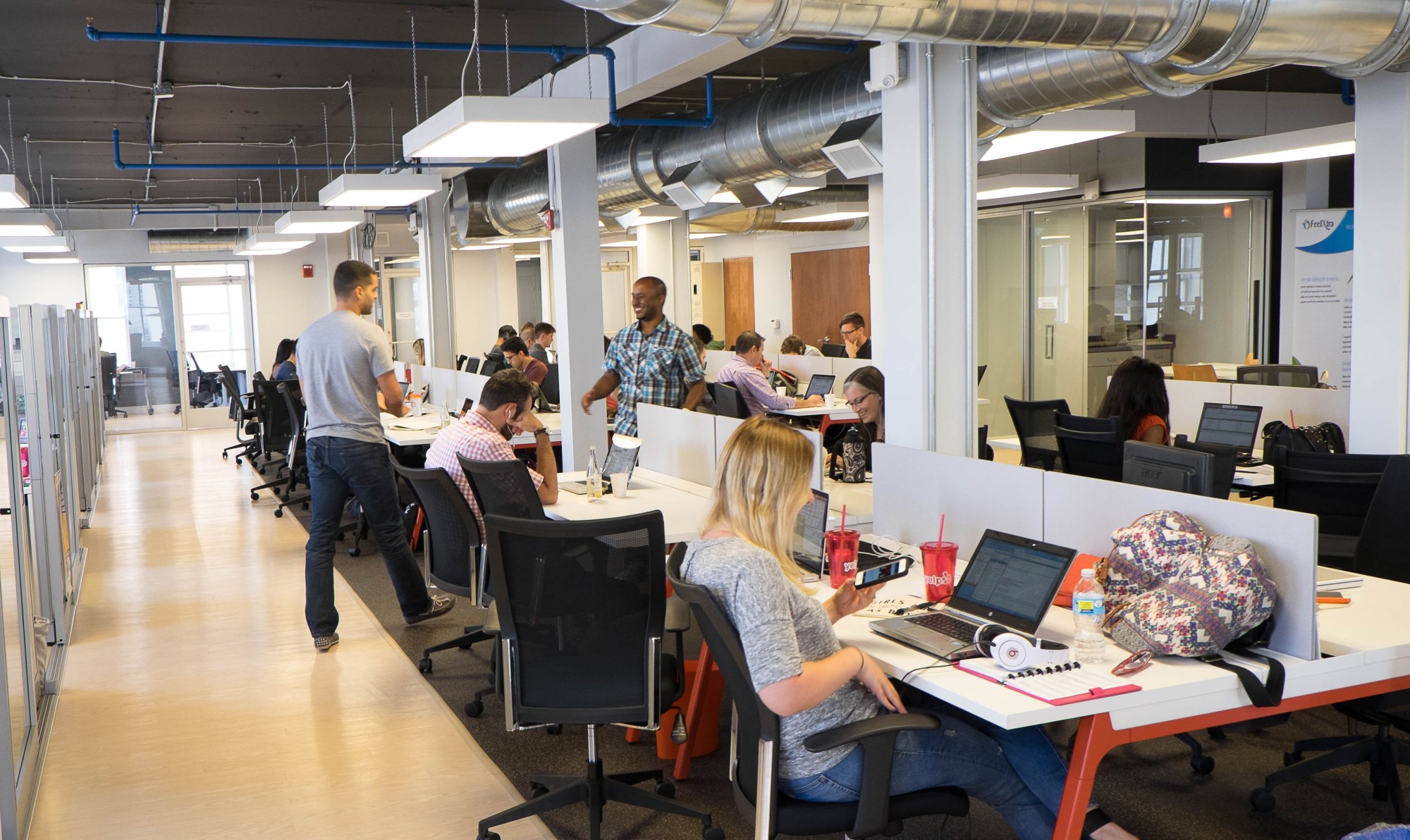 Managed WiFi service provider, Made By WIFi, has leveraged our enterprise-grade equipment and niche expertise to develop a turnkey solution that includes:
Network Design
RF Survey
Specialized Configuration
Custom Installation
Remote Monitoring
Phone & Onsite Support
What Are Managed WiFi Services?
Similar to managed IT services that support your desktops, laptops and servers, managed WiFi services support your existing or new wireless networking equipment. By working with a managed WiFi service provider, you'll be able to offer wireless Internet access to your employees, customers and guests throughout your property. Managed WiFi services include support coverage for your wireless access points, network controllers, switches, cabling and other pieces of network equipment.
Does My Business Need Managed WiFi Services?
That depends. Is your business becoming increasingly reliant on WiFi to operate efficiently? Do you find that productivity comes to a halt whenever your office experiences WiFi issues? If so, then your business definitely needs the help of a managed WiFi service provider. You're in the majority. WiFi is the most common way that businesses connect their employees to the Internet. Modern demands will put stress on outdated systems. Companies that don't explore managed WiFi services can be left with technology that doesn't work, employees that aren't productive and become stuck in a cycle of downtrending revenue that's hard to break.
A surprising amount of businesses exist with fully unmanaged WiFi systems or WiFi systems that are managed by unqualified entities, such as traditional IT companies or Internet service providers. Neither option comes with the experience-based expertise, swift response time and exceptional services that a dedicated managed WiFi provider, like Made By WiFi, delivers.
The financial benefits of utilizing managed WiFi services are easy to quantify. Consider the cost of downtime and how much revenue your business can lose when your employees are unable to connect to the wireless Internet. Then multiply those lost revenues by the amount of times you experience WiFi issues in any given month. Keep in mind the initial costs of purchasing your wireless equipment and the hourly rates you pay to WiFi service providers to fix issues. These costs can quickly add up and have you considering ditching WiFi altogether. The monthly fees that you would pay a managed WiFi provider are cumulatively less than the compounded costs of purchasing and maintaining your own wireless system. With a managed WiFi services provider, costs are predictable, technology stays up-to-date and your WiFi always works.
Which Industries Are Utilizing Managed WiFi Services?
Every business that uses WiFi can benefit from managed WiFi services. Here are a few industries that are currently making the most of their managed WiFi services:
Real Estate – Managed WiFi for multi-dwelling units, like apartments and dorms, allows those in real estate to benefit from centralized management and consistent billing-not to mention less work. Residents are able to purchase services using their devices without requiring outside intervention. The real estate industry is wisely converting managed WiFi into additional revenue.
Healthcare – Managed WiFi enables the staff at hospitals and other medical facilities to access data more quickly and reliably. New bluetooth enabled access points allow for full transparency into the whereabouts of doctors and nurses within the facilities.
Financial Institutions – Managed WiFi helps banks offer a secure connection to staff and customers. With tellers using a strong and swift WiFi connection, customers won't have to wait long, but in the event that they do, they have reliable Internet to entertain themselves with.
Hospitality – Secure connections for guests and automatic billing for hotel operators comprise a seamless managed WiFi solution for the hospitality industry.
Select A Managed WiFi Service Plan That Works For You
Some businesses need a provider that's available 24/7 and delivers SLA based response times as well as in-depth reporting and ticket management. Other businesses simply need a trusted company to call for occasional support. Factors like the size, industry, culture and location of a business dictate its WiFi needs. With so much diversity, it's hard to believe that some managed WiFi service providers offer the same outdated managed WiFi service agreement to every single client. Whereas the competition pushes multi-year commitments complete with ridiculous monthly fees, Made By WiFi is a managed WiFi provider that designs our managed WiFi services around clients' technological and budgetary requirements.
| | | | |
| --- | --- | --- | --- |
| | Silver | Gold | Platinum |
| Dedicated Account Manager | Yes | Yes | Yes |
| Unlimited Remote Support | Yes | Yes | Yes |
| Reactive Onsite Visits | Yes | Yes | Yes |
| Hardware & Software Inventory | Annual | Quarterly | Custom |
| SLA Response | | Yes | Yes |
| Automatic Remote Remediation | | Yes | Yes |
| Wireless Health Monitoring | | Yes | Yes |
| Service Agreement | | Yes | Yes |
| Equipment Lease | | | Yes |
Control The Managed WiFi Equipment Life Cycle
Technology is progressing faster than ever before. It seems like just yesterday you purchased several 802.11n access points only to learn that 3 years later, your equipment has reached end of life and is no longer support by the manufacturer. This short life cycle makes many business owners understandably hesitant to purchase new technology, especially wireless access points. For example, 2014 saw the introduction of 802.11ac wireless access points which support higher bandwidth throughput and other performance improvements. In 2019, 802.11ax access point will hit the market and set the bar for enterprise grade WiFi even higher.
Purchase a managed WiFi solution for your business and render WiFi equipment an operational expense. This can drastically reduce the financial burden of having a state-of-the-art wireless system for your business. Upgrades are painless and your business is guaranteed access to top-of-the-line technology.
Secure Managed WiFi Service For Your Office
Managed WiFi services are ideal for companies of all types and sizes, ranging from small offices with only a few dozen wireless connected devices to large facilities, warehouses and multi-site businesses. After all, juggling thousands of simultaneous connections can be difficult without the specialized knowledge of a managed WiFi service provider.
A managed WiFi solution offers many benefits, including:
Predictive Costs – It's no secret that an enterprise grade WiFi system can be expensive, but when all aspects of business rely on it, the cost is relative. Issues arise when companies are blindsided by annual support and licensing fees. Contract-based and carefully explained, managed WiFi service from a trustworthy provider makes budgeting easier. No surprise fees or pressure to upgrade.
Equipment Leasing – Some companies aren't able to purchase a wireless system as a capital expense, but can justify WiFi as an operational expense. When the cost of managed WiFi services are bundled within monthly rates, any company can afford to install an enterprise grade wireless system.
Annual Site Survey – While other managed WiFi service providers only conduct a predictive site survey during the sales stage, we perform an annual active site survey for each client. Office environments change as walls are constructed or new areas become workstations. New demands for wireless coverage require repositioning or upgrading of existing equipment. It's simply smart to conduct a site survey to determine the best placement for wireless signal propagation before rearranging or adding equipment.
Turnkey Management – Round-the-clock access to a managed WiFi service provider means 'round- the-clock access to a wealth of WiFi knowledge. WiFi becomes less of a hassle and more of a productivity tool, as it optimizes your operations. Rather than focus on IT and WiFi management, you have time to nurture and expand your business.
Prioritized Response – Downtime leads to lost revenue and no business can afford that. Utilizing a managed WiFi service provider guarantees a direct line of support with SLA-based response times. No more wondering whether your IT team will have the time to support your wireless issues in a schedule crammed with other tasks. A managed WiFi provider knows your network infrastructure like the back of their hand and is able to diagnose and resolve any wireless issues you experience in record time.
Insightful Data – A managed WiFi system allows you to parlay data into valuable insight into how your network is used and what it's used for. Business owners apply this information to better manage their technology—upgrading, downgrading or expanding service based on real time need. In-depth reporting clarifies which applications and users are consuming the lion's share of data as well as which physical locations demand more or less coverage.
User Engagement – Retail businesses and other companies with a highly transient user base can benefit by engaging with their end users via a branded splash page. Understand foot traffic and customer flow within your location and leverage this information to deliver exclusive ads and offers that strengthen customer loyalty and promote conversions in real time.
Advanced WiFi Network Management Services
WiFi can be incredibly tough to manage without real time visibility into your everyday network activity, but complex user interfaces coupled with advanced terminology can make network management nearly impossible for those who are not experts in the field. Being tech savvy doesn't translate to a thorough understanding of WiFi, so your in-house or even outsourced IT provider may not understand the nuanced configurations and full capabilities of your wireless system. Most, if not all, companies that have purchased an enterprise grade wireless system typically have a specific technological need that they're trying to accomplish. It could be seamless roaming, advanced security, bandwidth throttling or many of the other hundreds of features that are available to you when you purchase a modern WiFi system. Without knowing how to enable these features sets you won't be able to make the most of your investment. This can impact your productivity and, ultimately, your bottom line.
Confusion is a non-issue when you partner with a straightforward managed WiFi provider. Our network engineers live and breathe WiFi and know how to configure equipment to best meet the unique needs of every business. Unlike other managed WiFi service providers, we don't use a one-size-fits-all solution and always take the time to understand our client's businesses, the WiFi problems they've experienced in the past and the goals that they are trying to achieve.
Managed WiFi Solutions for Small Businesses in New York
Any business that relies on WiFi can benefit by working with WiFi service provider, like Made By WiFi. Our WiFi services follow custom agreements that outline predictable, affordable rates – laying the foundation for your continued success and our productive partnership. Contact the wireless experts at Made By WiFi today for your free consultation.