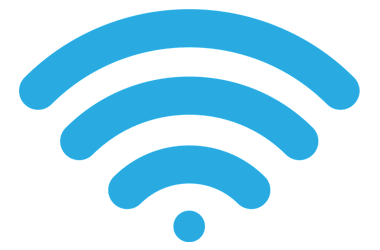 Guest WiFi for small businesses is becoming the norm across various industries. Employees and guests now expect a reliable WiFi connection, one of the metrics they use to evaluate your business. Aside from the quality of the product or service and customer service, guests will also be rating their internet experience in your establishment.
Setting up WiFi for a small business improves the quality and performance of the entire space in various ways. Whether you're in retail or run a coffee shop, users expect you to have a secure WiFi internet connection to entertain themselves on the phone while passing the time.
Businesses that provide a guest WiFi network to their clients offer an essential value-added service that keeps the guests coming back. It's not just about providing access to the internet but ensuring that the connection is secure. Securing a guest WiFi for your visitors protects you and your customers from risks such as phishing, malware, and ransomware.
Besides security, speed is another critical factor to consider. A slow, sluggish internet connection is even more frustrating than no internet at all. If your customers always experience internet connection problems in your establishment, very soon, your business will be associated with the feeling of frustration, which is not good. Additionally, if employees don't have access to fast internet, it leads to time wastage and decreased productivity.
The idea behind installing guest WiFi for your small business is to provide the ultimate internet experience for everyone using the network; your employees, corporate partners, and most importantly, the customers.
What Are the Benefits of Setting up Guest WiFi for Small Businesses?
There are several reasons why small businesses are setting up small business WiFi with several benefits, including:
1. Increased Security
One of the most significant benefits of setting up a guest WiFi for your business is you get to protect your internal business network. A secure guest WiFi gives you control over who can access important company information and things like servers, printers, and computers.
Different infrastructure and hardware components go into designing a secure wireless connection, but it's all worth it in the end. After setting up the secure connection, it's easy to deploy a simple digital onboarding process that creates a good user experience while also generating business value.
One of the most common ways to set up a role-based access control design is using a guest WiFi captive portal. This design allows you to segment your users into various categories and grant different access levels to monitor who can see what. Role-based access control ensures unauthorized people cannot access important company assets.
With a guest network, you can also keep security passwords limited to a specific number of people. Without a separate guest network, guests with an already infected laptop or phone could connect to your internet and infect your local network with malware. In some cases, guests accidentally download malicious programs, which can quickly spread to all the devices connected to your WiFi.
2. Access to Valuable Insights
Setting up a guest WiFi for your business is a great way to gain valuable user insights that can be used for decision-making. Nearly all your customers come in with a device that needs a wireless connection, and you can use this to your advantage. As they sign in to the WiFi, you can use it to collect vital user analytics.
You can use integrated software with the network infrastructure to collect useful presence analytics. Data on the number of people who enter your establishment at given times, location tracking within the space, how much bandwidth is consumed, traffic patterns, and the number of devices connected to the network can help you make decisions on business operations.
Aside from the footfall data, you can also collect contact details and learn more about your customers' interests. You can use this information to design and distribute future marketing programs and communicate effectively with customers. It's important to note that you must obtain consent before collecting and using personal information, according to the General Data Protection Regulation (GDPR).
3. A Personalized Experience for Guests
Consumers today are much more informed and particular about what they want from their preferred brands. As such, businesses have been implementing policies and programs to tailor their products and services to customers' needs. It's no longer enough to have a superior product or quality. It's about the experience you offer the customer.
Yes, you have WiFi, so customers will come. But what gets the customers to stay is the personalized experience. You can differentiate your business by creating a wholesome, customized experience that starts from customer service to a strong and reliable WiFi connection.
Providing a free, secure WiFi connection helps create a great user experience. This way, an employee working from home, a student taking online classes, or someone taking a break from work can enjoy visiting your business for a stellar experience.
The password you set for the guest WiFi portal also affects the whole experience. You can set complicated passwords to protect your business network, but the guest networks should be easy to access using simple passwords that can be shared. Keeping these passwords separate ensures you can regularly change the guest passwords without affecting all the devices in the business connected to your primary network.
4. Better Control and Bandwidth Restrictions
A guest WiFi wireless network installation gives you an added level of control over both security and your network's usage. When setting up the WiFi, you have the option to prioritize your business activities so that your employees always have the bandwidth they need for work. This way, even when there's heavy traffic, your staff can access the internet for business operations like zoom meetings.
We're not implying that your guests get a slower connection. Your guests still access the sites and applications they're using with appropriate speed, but you can apply limitations that ensure your staff's bandwidth is not affected.
Your customers are important to your business, but what they're doing on the network is different from what your employees will be doing. You want to ensure you provide excellent services, and this starts with ensuring your employees are able to perform their duties without interruption. You have to be intentional and proactive about the WiFi network settings.
5. Convenience
This seems rather obvious, but the convenience of a fast internet connection cannot be overstated. People get excited when they see "Free WiFi stickers" on your window because they know they can complete other tasks while they sit enjoying your services. The convenience is appreciated and helps your business build customer loyalty.
Today, most people spend a lot of their time surfing the internet for virtually everything. Your business needs to adapt and provide internet services, so your customers are always connected. If entering your establishment means losing connection to the internet, it causes a disjointed experience, and your guests will be in a hurry to leave because they imagine they are missing a lot.
In some cases, your guests need to look something up before making purchasing decisions. If they cannot do that immediately, they will most likely leave the premise and make the purchase later, most likely from a different provider.
6. Increased Traffic
Providing guest WiFi access will most likely encourage more potential customers to visit your store, which will give you more sales opportunities. If someone needs to use your WiFi for work, they'll have to order something to eat or drink as they sit.
Even if the primary reason a guest entered your premises was the free WiFi, you could reel them in with excellent services that will have them coming back. Positive experiences translate to positive reviews, which in turn increase your business traffic and boost sales.
Bottom Line of using Guest Wifi for Small Business
Guest WiFi can be a game-changer for your business as it has tons of benefits. Some business owners are hesitant about setting up WiFi, citing the various risks involved, like the users accessing inappropriate material like pornography or using the connection to engage in illegal activity like downloading pirated material.
However, with secure guest WiFi for small business, the risks are minimal. Guest WiFi protects your business and your guests and customers as well. With increased control, you can block malware downloads and ensure security against phishing attacks. Providing secure guest internet access also helps reduce legal liability.
Get in Touch With Us for Any Guest WiFi Needs
We are an experienced team of WiFi specialists with one main goal 一 to provide high-end, low-maintenance wireless networking and internet solutions for our clients. We offer full-service business Wi-Fi solutions and internet solutions for small businesses, residential properties, and events.
Whether you're an event coordinator looking to encourage social media use at your next event, or a business owner wanting a hotel guest WiFi system to improve business operations by increasing connectivity, you need a strong and reliable internet connection.
We've made it our business to understand your every need so that we can provide excellent tailor-made solutions for you. Let us turn your vision into a reality. Contact us today for more information.